Category:Jackson Super Dinky series
From guitarinside.com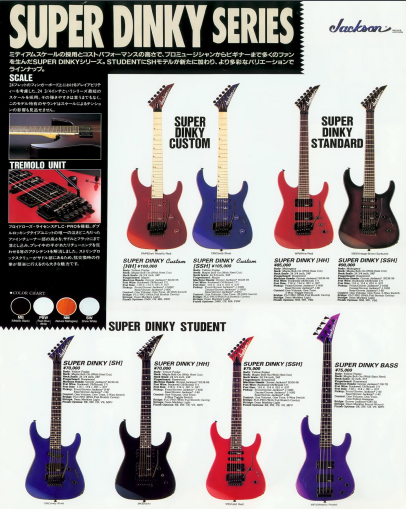 Years: 1990-present
Smaller and more compact version of regular Jackson Dinky. The Super Dinky has a different neck profile (21mm at the 1st fret) and smaller fretwire.
There is model with 24.75" scale (internal Japan models like Grover Jackson Super Dinky custom) and 25.5" scale length (Jackson Super Dinky SDK1).
Pages in category "Jackson Super Dinky series"
The following 13 pages are in this category, out of 13 total.