Category:Jackson Pro series
From guitarinside.com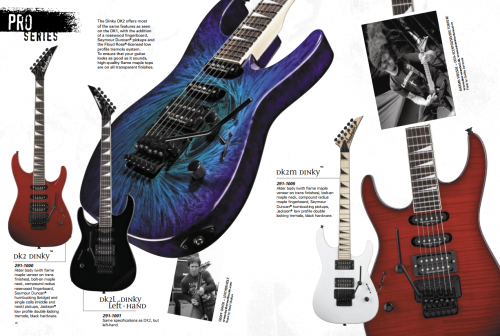 Years: 2002-present
Factory:

2002-2011: Japan (Chushin Gakki)
2011-present: Mexico (FMIC) (Dinky model) / Indonesia (rest guitars)
Jackson mid-level guitar line. Many guitars of this series featured Seymour Duncan or EMG pickups.
At the beginning this guitars were made in Japan. Since 2011 Pro series produced in Mexico (Jackson Dinky only) and Indonesia (rest guitars such as Rhoads, Soloist, King V etc).
Pages in category "Jackson Pro series"
The following 7 pages are in this category, out of 7 total.