Category:Jackson King V series
From guitarinside.com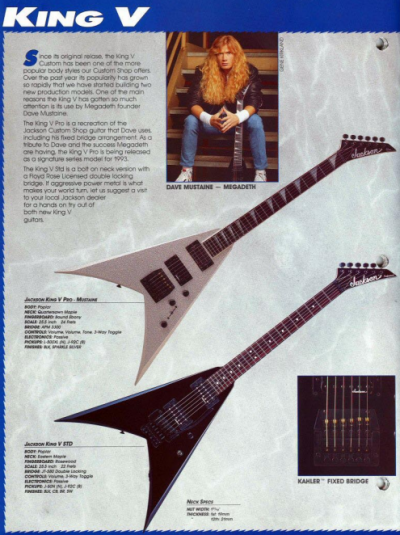 Years: 1984-present
The King V similar to symmetric Randy Rhoads guitar and also have neck through body construction. One of the main reasons the King V has gotten so much attention is its use by Megadeth founder Dave Mustaine.
Pages in category "Jackson King V series"
The following 24 pages are in this category, out of 24 total.