Category:Jackson Kelly series
From guitarinside.com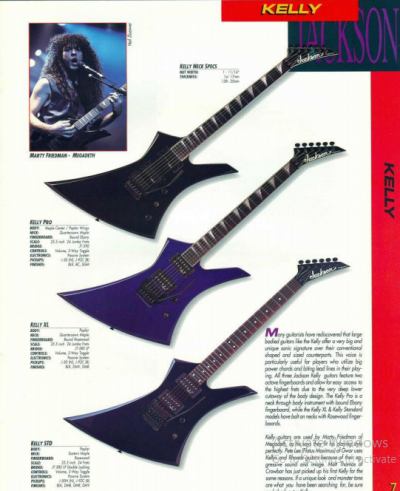 Years: 1984-present
This instrument created on Gibson Explorer body shape basis but with own changes. Kelly was created in early 1980's and has only been available on a special order basis from The Jackson Custom Shop until 1993. Has been popularized by Marty Friedman of Megadeth.
Pages in category "Jackson Kelly series"
The following 17 pages are in this category, out of 17 total.