Category:Jackson Concert series
From guitarinside.com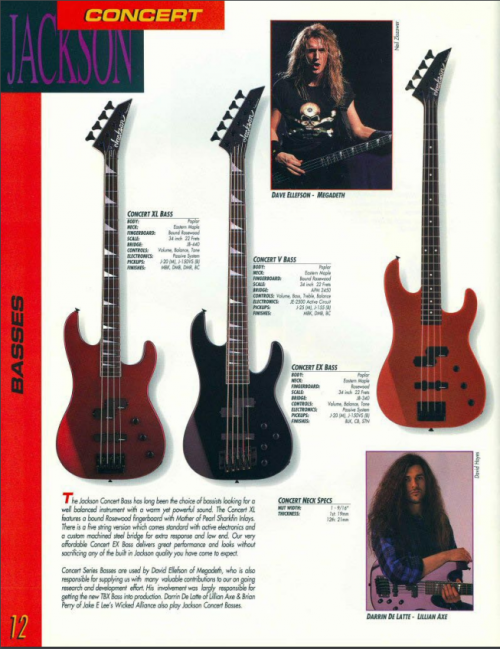 Years: 1992-present
Based on Soloist body shape, Concert Basses are well balanced and versatile enough in the tone department to be used for any style of music.
Concert Series Basses are used by David Ellefson of Megadeth, Darrin De Latte of Lillian Axe & Brian Perry of Jake E Lee's Wicked Alliance.
Pages in category "Jackson Concert series"
The following 19 pages are in this category, out of 19 total.